Mass Schedule
Weekday Masses and other events are being broadcasted here. Check the times in the table to the right.
Click on the icon

at the top corner right of the screen above, to watch recorded Masses.
Weekday Masses
Monday - Saturday
8:00am
Church
English
Monday - Friday
7:00pm
Church
Spanish
First Saturday of the month
9:30am
Church
French
Weekend Masses
Saturday Vigil
5:00pm
Church
English
6:30pm
Church
Spanish
Sunday
7:15am
Church
English
8:30am
Church
Spanish
10:15am
Church
English
11:45am
Church
English
1:30pm
Church
Spanish
5:00pm
Church
English
6:30pm
Church
Spanish
Confession Schedule
Every day
An hour before daily Masses.
Saturday
3:00 - 3:45pm
The Pillars of Our Parish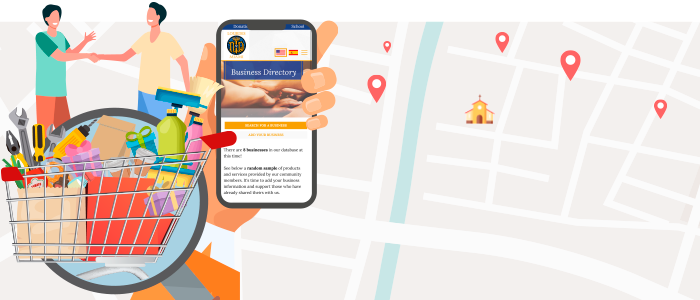 Everyone Wins
Business Directory
When we think act together as a community, everyone wins! It's free and easy!
NEW YORK LIFE INSURANCE COMPANY

Life Insurance Agency
(305) 283-3233
As a licensed Agent of New York life Insurance Company I offer a variety of Products that can help you meet a number of insurance and financial needs, including but not limited to college funding, retirement, managing costs for extended periods of care and lifetime income strategies. Please contact me to help you fully analyze your needs and recommend appropriate solutions. Licensed
Primerica Financial Services

Financial Planner
(786) 226-2276
Jackie Infante, PA (Realtor) The Keyes Company

Real Estate Agents
(305) 804-7744
My goal is to assist Buyer and Sellers in acquiring or selling their homes. For Buyers to achieve the American Dream of Homeownership and educate them throughout the process and beyond. For Sellers is to provide my knowledge of expertise of over 25 years on the industry to sell their property for the highest amount possible and facilitate a smooth and stress-free process. Real Estate is my passion and all that I specialize in. I strive to "Get it Sold and Bringing you Home"! God Bless!
Orlando Arrazola

Doctor
(305) 245-9222
Above is a random sample of products and services provided by our community members.