Mass Schedule
Weekday Masses and other events are being broadcasted here. Check the times in the table to the right.
Click on the icon

at the top corner right of the screen above, to watch recorded Masses.
Weekday Masses
Monday - Saturday
8:00am
Church
English
Monday - Friday
7:00pm
Church
Spanish
First Saturday of the month
9:30am
Church
French
Weekend Masses
Saturday Vigil
5:00pm
Church
English
6:30pm
Church
Spanish
Sunday
7:15am
Church
English
8:30am
Church
Spanish
10:15am
Church
English
11:45am
Church
English
1:30pm
Church
Spanish
5:00pm
Church
English
6:30pm
Church
Spanish
Confession Schedule
Every day
An hour before daily Masses.
Saturday
3:00 - 3:45pm
The Pillars of Our Parish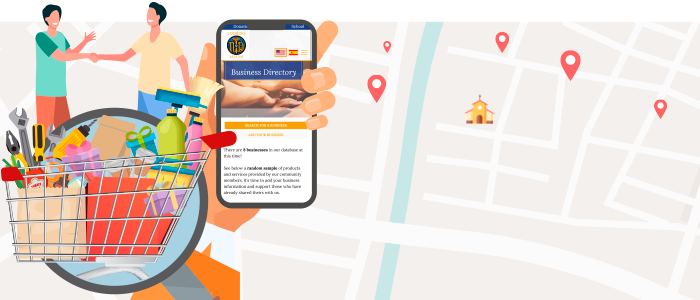 Everyone Wins
Business Directory
When we think act together as a community, everyone wins! It's free and easy!
New Look Services Inc.

Handyman
(305) 608-4352
Remodeling kitchens and bathrooms Wood floor - Ceramic tile Plumbing - Paint FREE ESTIMATE
WINSTON A. LOWE, CPA

Accounting Firm
(305) 238-2389
Winston A. Lowe, CPA has been providing accounting and tax services for over thirty years to businesses and individuals in the Miami, West Kendall area. He also provides tax services to individuals in many other states of the USA as well as to individuals residing in the Caribbean communities. There is no charge for initial consultation.
JMV AUTOGLASS

Auto Glass Shop
(178) 629-6527
AutoGlass. Windows and sunroof leaks. We offer lifetime warranty. Our company will go to any place convenient for the client covering Miami Dade, Broward And Wes Palm counties!!
Galasam Peregrinaciones

Travel Agency
(786) 681-4999
GALASAM INTERNACIONAL S. A., es un grupo empresarial ecuatoriano dedicado a la industria del turismo,hace 20 anos tuvimos un llamado de Dios para promover el crecimiento espiritual de nuestros hermanos peregrinos y desde ahi nos dedicamos a desarrollar peregrinaciones a diferentes destinos con acompanamiento de un sacerdote como guia espiritual y misas diarias, eso y muchos otros beneficios que ofrecemos, son los que nos caracterizan por ofrecer un buen servicio y nos mantienen como principal agencia de peregrinaciones en el mundo.
Above is a random sample of products and services provided by our community members.